Winter 2015 Newsletter
February 7, 2015
---

This edition of our Newsletter includes the biographies of two of our newest Stewards Foundation Board members, a testimonial from an assembly with a current loan from Stewards Foundation, and a worker in our Health Care Assistance Program (HCAP) commended from this assembly to serve the Lord overseas.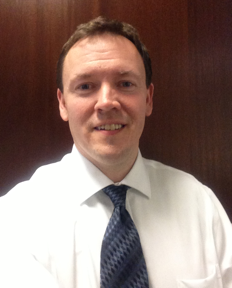 Rob Sullivan, Trustee
On September 21, 2013, Rob was appointed by the Board to fulfill the remaining two-year term of Dr. John Englehart.  He currently serves on the Finance / Compensation and Executive Committees, and as Chairman of the Health Care Committee.
Rob was born on October 26, 1967 in Yonkers, New York where he currently resides.  He came to know Christ as his Savior at the age of 11 while attending Daily Vacation Bible School at Bethany Chapel in Yonkers, New York.  Rob joined the meeting shortly thereafter and has been in the fellowship ever since.
Rob is a graduate of Emmaus Bible College (Biblical Studies) and the University of Notre Dame (Finance and Business Economics).  He spent eighteen years working for Morgan Stanley where he was an Executive Director and Information Risk Officer for the company.  His accomplishments include helping to launch the Information Security Office and the Information Risk Oversight team.  He oversaw all security integration matters related to the Global Wealth Management Group's merger with Smith Barney.  He also served as liaison for the firm with the United States Marine Corps and its economic development programs in Iraq.
In 2003, Rob founded Christian Evidences Ministries, an apologetics and Bible exposition based ministry.  Rob serves as President of the Board of Associates for Biblical Research, an archaeological and scientific society dedicated to demonstrating the historical reliability of the Bible; as a Trustee of Bethany Chapel; and as Vice-Chairman of the Board of Emmaus Bible College located in Dubuque, Iowa.  He is involved in several charitable organizations including service as a Trustee of the Perrin Foundation – a charitable trust supporting Assembly related ministries.
Rob recently joined the staff of Believers Stewardship Services, a Stewards Foundation partner in the Planned Giving Program.  He presently serves as President and Chief Executive of this ministry whose purpose is to help Christians accomplish their financial and estate planning goals in fulfilling biblical stewardship.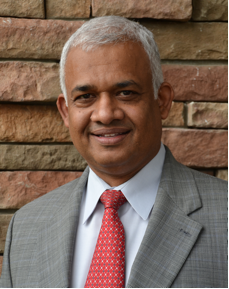 Aji Baby, Trustee
Aji was elected to the Board of Trustees on September 20, 2014.  He currently serves on the Health Care and Executive Committees, and as Chairman of the Public Relations Committee.
Aji was born in Bhilai, India on March 19, 1963, where he was raised in a God fearing, Christian home.  He trusted the Lord Jesus Christ as his own personal Savior at the age of 13 and later obeyed the Lord in the waters of baptism.  Aji came into fellowship with the saints at Brethren Assembly in Bhilai, India.  He graduated from Pandit Ravishanker University in Raipur, India in 1986 with a Bachelor of Science degree.
In 1988, Aji and Susan Abraham of Dallas, Texas were married.  In 1990, Aji immigrated from Bhilai, India to the United States to join his wife in Dallas.  Aji and Susan are in fellowship with the saints at Wheatland Bible Chapel in Duncanville, Texas.  Prior to that, they were in fellowship at Christian Brethren Assembly in Irving, Texas.  Aji and Susan have been blessed with three boys Ben, Nathan and Matthew.  All three of their sons have accepted the Lord Jesus Christ as their personal Savior and are currently in fellowship in Dallas area assemblies.
Before emigrating from India, Aji worked in sales and support, claims and finance for the Life Insurance Corporation of India.  After arriving in the United States, Aji worked for American Airlines in Direct Marketing Services, then the Zales Corporation as a Merchandise Auditor.  Aji is currently employed by Dex Media where he works as a Senior Curriculum Designer.  He has held various positions in Sales, Sales Management, Sales Training & Management and Digital Publishing functions with Dex Media.  Susan is employed as a Microbiologist for a food supplement company in Irving, Texas.
Being born and raised in North India, Aji is fluent in English, Hindi and Malayalam.  While in fellowship with the saints at Christian Brethren Assembly he interpreted the messages of visiting and local servants of the Lord from Malayalam and / or Hindi into English.

Bethany Bible Chapel, located in Cedar Falls, Iowa, has been meeting for almost sixty years in the Waterloo/Cedar Falls ("Cedar Valley") community.  Although we are known as Bethany Bible Chapel today, many may remember us as Downing Avenue Gospel Chapel, which was our former name and location in the Cedar Valley.
We have come a long way from our small beginning at the Waterloo Black Hawk Elementary School in 1956, to our current nine-acre location in Cedar Falls.  God's faithfulness and goodness to us in so many different ways has been very humbling.  Over the years, we have experienced His direction and guidance in what to do – and when to do it.
In August of 1957, construction began on Downing Avenue Gospel Chapel.  In January of 1958, the first breaking of bread and prayer meetings were held in the new facility. The assembly at Downing Avenue held its first Missionary Conference in September of 1959, with Cyril Brooks (Philippines), George Walker (Cuba), and T. Ernest Wilson (Angola).  In the summer of 1975, a new gymnasium was added onto the structure at Downing Avenue.  In 1979, George Farber was commended as a full-time worker.  By 1990, there had been extensive growth in the flock; as a result, the breaking of bread service was relocated to the gymnasium.  We continued to outgrow our space, and in 1991, we purchased the house next door to accommodate Sunday School classes.
In 1998, the elders decided it was time to construct a new building in a different location.  This was considered the best solution to the overcrowding problems at Downing Avenue.  Twenty acres of land in a prime location of Cedar Falls, Iowa was graciously donated for us to build the new chapel.  Our existing property sold in just one day, requiring that we temporarily move into a former Slumberland Furniture Store in the Blackhawk Village Shopping Center.  On November 14, 1999, we held our first Sunday morning meetings in the new building, now renamed Bethany Bible Chapel.
Because of our new, bigger facility, we decided to start an AWANA program at Bethany in the fall of 2000. Our growth continued through the early 2000's, and Bethany added small group Bible studies in homes during the middle of the week for fellowship and Bible teaching.  By 2009, the elders and deacons decided it was time to add a gymnasium and additional classrooms to help with our growing AWANA ministry and assembly needs.  By the grace of God, we were able to work with Stewards Foundation to secure a building loan for our new addition. This was a tremendous blessing that helped make the addition a reality.
In addition to two full-time commended workers at Bethany, George Farber (Gail), and our Youth Director, Tony Myers (Charity), we also have three full-time commended missionary families located around the globe: Dr. Barb Oolman in Kenya; Brian & InSook Robinson in Russia; and David & Renee Easter in Colombia.
We are extremely blessed to have a young, vibrant assembly.  Our chapel family consists of about 250 people, with leadership of eight elders and eight deacons. The assembly continues to grow as we have had the joy of welcoming many new families into fellowship within the past five years.  It is exciting to see God working at Bethany where we have had the great privilege of hosting CMML conferences, Annual Youth Retreats, marriage conferences, and various other ministries.  For the past several years, we have hosted a Western Town Event; in 2014, more than 1,100 people came through our doors in just over three hours.  This event serves as an alternative to trick or treating, providing a safe, wholesome environment and exposure to God's Word.  We were able to pass out New Testaments to those attending, and are praying that the seed sown will be reaped.
The Lord has blessed us in so many ways, and for that we are extremely thankful. If you're ever in the Waterloo/Cedar Falls area, we would love to have you stop in and enjoy the warm, loving fellowship of our chapel family.

In 1982, I was commended to the Lord's work by Downing Avenue Gospel Chapel (now Bethany Bible Chapel) to join the medical work at Chitokoloki Hospital in Zambia.  Being part of a practical ministry that allowed us to also meet spiritual needs was very satisfying.  However, the demands of medicine made it difficult for me to personally be available for other ministries in which I would have liked to be more involved.  My expectation was to serve at Chitokoloki for the rest of my life, but after 11 years it was clear that I needed to leave.  Later I realized that I suffered from burnout.  It was a difficult time.  I struggled with the thought that maybe God could not use me any more.  I had to remind myself often that my God was not like that.
I practiced medicine in the US for five years always expecting to return to Zambia, even planning a return at one point.  However, God made it clear that I would not be returning to the same place, but elsewhere.  With time that "elsewhere" became evident.  In 1999, I was commended to the Lord's work in Kenya where I helped three mission hospitals develop a medical training program through a Kenyan university.  During this time I worked in several locations.  Though medicine consumed most of my time, I was blessed to be able to minister spiritually to a few of those with whom I worked.
When that task was completed in 2003, the Lord led me to southern Sudan for one year where I helped open a hospital and train the medical staff.  Then the Lord led me to join with some Kenyan missionaries in starting a medical ministry in a Muslim area in the far northeast region of Kenya.  Since I am the type of person to stay in one place long term, all these changes were uncharacteristic for me.  Yet in each case the Lord's call was clear, and in each case His blessings abounded.  Many times I found myself in situations beyond my capabilities only to see God work mightily in peoples' lives.  It was as if I was just along for the ride.  I witnessed the power of God even though my hands seemed to be tied.
Eight years ago I was forced to leave this strict Muslim community and move to the more moderate town of Isiolo.  I did not resume medical work, but began to disciple young people.  They were then able to take the Gospel into areas where foreigners are not tolerated.  This led to me taking teenagers into my home and becoming a foster mother, keeping them in school and teaching them God's ways.  In this way I was privileged to see God work in the lives of several young women and men.
This last year brought yet another move.  I was left with two boys in my home and felt the need to find a better school than was available in Isiolo and a different atmosphere for one who had recently turned from Islam to Jesus.  The Lord led us to a school that not only accepted the boys, but also offered me an opportunity to use both my medical skills and my teaching gifts.  We are just now beginning the new school year, being immersed into the challenges as well as the blessings that our God promises.