Winter 2014 Newsletter
February 5, 2014
---
This edition of our Newsletter includes the biographies of two Stewards Foundation Board members, a testimonial from an assembly with a current loan from Stewards Foundation, and a commended worker serving the Lord overseas.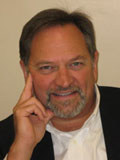 Greg Drake, Chairman 
Greg has been a Trustee of Stewards Foundation since September 2006.  He currently serves as Chairman of the Board, Chairman of the Finance/Compensation Committee and on the Health Care, Public Relations and Executive Committees.
Greg has been privileged to serve with local and international ministries.  He currently serves as a member of the Board of Directors of Assembly Care Ministries.  In addition to serving with Stewards Foundation and Assembly Care Ministries, he served on the board of ROCK International as chairman for its first 6 years of existence.  This ministry continues to target the Muslim world and children at risk of trafficking.  Greg counts it a special blessing to have enjoyed for many years the encouraging fellowship and ministry of Paul Bramsen and family.
Greg was born into a Christian home on November 15, 1960 in Donalsonville, Georgia, and trusted Christ as his Savior at the age of 12 during a weeklong revival campaign at Friendship United Methodist Church, the last church his maternal grandfather pastored.
He has enjoyed wonderful fellowship with the saints at his home assembly of over 25 years, Albany Gospel Chapel, Albany, Georgia.  Greg has served the assembly in various roles including aiding in the preaching, music, youth and outreach ministries. He has also enjoyed preaching ministry and fellowship in nearby assemblies.  Greg was privileged to enjoy the godly influence of church planter Lester Wilson for a brief time in his later years.
Greg graduated from the University of Georgia College of Pharmacy in 1986.  He also pursued graduate studies at Columbia Biblical Seminary and Graduate School of Missions at Columbia International University, Columbia, South Carolina.  He has practiced community pharmacy in Southwest Georgia for over 25 years and is currently engaged as manager of Fred's Pharmacy in Leesburg, Georgia.
Greg is married to Gail Dentel Drake, a missionary kid from Senegal, West Africa.  Gail practices law part time enabling her to devote time to her primary job of mother to their two children, Holly and Stephen.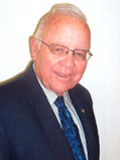 Stephen Underwood, PhD, Treasurer
Stephen has been a Trustee of Stewards Foundation since September 2006. He currently serves as Corporate Treasurer, Chairman of the Nominating Committee and on the Finance/Compensation and Executive Committees.
Stephen was born February 9, 1934, into a home in Rockwood, Tennessee where the Lord Jesus Christ was proclaimed.  His father was a Baptist preacher in several locations in Florida and Tennessee. Stephen trusted the Lord Jesus Christ as his Savior as a nine year old.  After high school, he received his B.S. degree and Army commission upon graduation from Middle Tennessee State University.  He served as an ambulance Company Commander in Japan and Korea. Stephen taught and was the principal of an elementary school while working on a M.A. degree in Education, and then completed an Ed. D. degree at the University of Alabama.  For 36 years he served as a faculty member at the University of Alabama at Birmingham with emphasis in science and aerospace education.  Dr. Underwood was instrumental in developing a nationally recognized program in science education, ALAHASP.  He was inducted into the Crown Circle of the National Congress Aviation and Space Education. Upon retirement, Stephen was awarded the title of Professor Emeritus.
In 1953, his family came under the teaching of T. B. Gilbert and was a part of the establishment of College Heights Chapel in Murfreesboro, Tennessee.  Later, Stephen and his wife Jean were in fellowship with the Saints at the Mountain Brook Chapel, and Westside Believers Chapel in Birmingham, Alabama.  During that time, he was active in a teaching ministry in many meetings of the Lord's people throughout the Deep South. Presently, he serves as an elder and teacher at the Chambersburg Gospel Chapel in Chambersburg, Pennsylvania.  From his university days to present, Stephen and Jean have opened their home to weekly Bible studies.  Their passion is to see the Lord's people grow in their love for the Lord Jesus and to have a greater appreciation for and understanding of New Testament truth regarding Christ's church.
Stephen and Jean have one son.

Bethany Christian Fellowship has been meeting in the Indianapolis area for almost 100 years. The meeting was begun in the homes of four families back in 1915. One of the leading men, Emile Carboz, emigrated from Switzerland in 1909. After fellowshipping with Assemblies in Cincinnati and St. Louis, he settled in Indianapolis, only to find no meeting following New Testament principals. So together with three other families, Bethany Chapel was formed.
Over the years, the assembly moved to various rented facilities and has owned two different properties all around the city. The name of the assembly changed as well, from Bethany Chapel, to Bethany Bible Chapel, and finally to Bethany Christian Fellowship. In 2001, it was decided that the assembly's location had become more of a hindrance to the work than help, so the property, which had become quite valuable, was sold. The assembly purchased a tract of land on the southeast side of the city in an area that was growing rapidly. For a number of years after this, the assembly continued to meet in rented facilities, as we did not have enough funds to complete a new building. Finally, it was felt that we needed to move forward with what we felt the Lord had directed us to start. We also felt like not having a stable place to meet was a hindrance in reaching out to the area.
Though we didn't have funds to complete our building, we decided to step out in faith in 2006, to continue plans to build. In 2008, we completed the outside of the building with our remaining funds. Then in 2009, we contacted Stewards Foundation to inquire about funding the completion of the building. Stewards Foundation was eager to help and we were able to quickly complete the inside of our building, moving in June of 2010.
Since that time, we've seen great blessing in having the freedom to host numerous conferences, outreaches, and vacation Bible school. While we have not seen the fruit that we would like from these efforts, we are seeking the Lord's direction as to the future and how best to reach our community with the good news of the gospel of Jesus Christ. As we reflect over the years, we certainly do see how the Lord has used our little group. While the assembly has never been large, it has served as a training ground for missionaries as well as many who serve in the states in other assemblies. We are so grateful for the fellowship and love that we enjoy in our meeting and for our rich times together remembering the Lord Jesus each Sunday. We look to the future, constantly remembering the grace of our Lord.

I praise God for my heritage: born April 19, 1952, and raised by godly parents, I trusted the Lord for myself at the age of 15, and came into fellowship at the Germantown Gospel Hall in Philadelphia, Pennsylvania.  Because of my interest in languages, I pursued degrees in French and linguistics in my university years. The Lord led me to use this training to support the efforts in Bible translation.  I was encouraged by the assemblies where I fellowshipped in Duncanville, Texas and Arlington, Virginia while studying, working, and teaching with this end in view.  Subsequently, these two assemblies commended me to the Lord's work in 1990, and I left for overseas service soon afterward, first in Cameroon and then in Chad, central Africa.
Because of the large numbers of languages in these countries where the translation of the Scriptures into the vernacular is still the best way of reaching people for the Lord and discipling them, there is plenty of work to do.  Although I have not engaged in the actual job of Scripture translation to this point, I seek to help translators with their initial challenges of establishing an alphabet and writing system, and discovering the rules of grammar for these languages that are so different from English.  Since these communities have no written tradition, these steps are necessary if God's Word is to be translated accurately, and if there are to be readers of the Scriptures after the translation is completed!  It is a joy for me to be able to work with a wide range of translators, many from the Wycliffe Bible Translators, but also from other mission organizations, and even a number of local Christians who are motivated themselves to translate God's Word into their native tongues.  Teaching linguistics to others is another of my tasks, and I enjoy passing on these skills to others engaged in the same mission for God's glory.
Since I moved to Chad in 1996, I have had the joy of fellowshipping at one of the many assemblies in the country.  The assemblies were first planted in the country in the 1920's, and they have multiplied greatly since then.  Today, we count at least 1250 assemblies throughout the country in the ACT (Assemblées Chrétiennes au Tchad, as they are called in French).  Although I do not work full time in the assembly context, I have the liberty to be involved in the teaching and care of the saints in my local assembly in the capital city, N'Djaména.  There are many spiritual needs in a country like Chad, where education levels are low throughout the population and ignorance of the Scriptures is widespread, even among those that attend our assemblies.  Good solid teaching to counteract false doctrines is an ever-present need.
In all these activities, my commending assemblies and many others have been faithful in supporting me in many ways.  An added blessing has been the contribution by Stewards Foundation to the expenses of my health care. In this day of burgeoning health costs and uncertainty for the future, we are all the more aware of our need to depend on the Lord for all our needs. And, I praise the Lord for His faithfulness to Stewards Foundation allowing them to continue to undergird my support so significantly each year, to an extent far beyond what my commending assemblies would be able to bear.