Summer 2014 Newsletter
August 6, 2014
---

Beginning my work at Stewards Foundation almost four years ago, I could not help but notice that the majority of those on the Board of Trustees were my seniors.  The wisdom borne out of experience was evident in these godly men.  Solomon said, "To every thing there is a season, and a time to every purpose under heaven."  (Ecc 3:1)   No doubt the Lord had a purpose in bringing each Board member to his place of service at Stewards Foundation, but the season of that work is now passing for some.  One of the greatest weaknesses for any organization is that of leaders failing to pass their work on to competent men.  Thankfully, the Lord has brought men to the fore that will firmly grasp the baton and continue the race.  In future editions, new Trustees will be highlighted to make them better known and, I trust, the subject of your prayer as they enter into the work of directing Stewards Foundation.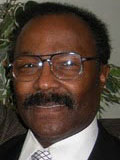 One of our longest tenured Trustees and current President, Ken Hampton, has decided to step down from the Board as his term ends this September.  His years of experience and wisdom will be missed, but most of all, Ken will be missed.  In honor of Ken, you will find below a record of his Board service and some personal thoughts as he departs the Board this fall.
Ken first served as a Trustee of Stewards Foundation from 1995 to 2004.  He was re-elected to the Board in 2005. His service includes: Board Vice President 1997-1999; Loan Policy Committee 2000-2003; Public Relations Committee Chairman 2000-2003; President 2005-Present.
"I was elected to the Stewards Foundation Board of Trustees in 1995.  It soon became apparent to me that my fellow Board members were firmly rooted in the mandate of our charter, "Moreover it is required in stewards that a man be found faithful." (I Cor 4:2)  Over the last twenty years, Stewards Foundation has faced a number of challenges and transitions.  Nevertheless, the Lord has been found faithful in placing competent men as Trustees on the Board.  I firmly believe that because of the level of integrity and spiritual discernment of our current Executive Director, Staff and Trustees, the future services of Stewards Foundation will redound to the glory of God and unsullied service to the assemblies of the United States.  Therefore, my wife, Ellen joins me in thanking the good Lord for granting us the privilege to serve His people through Stewards Foundation.  In the will of the Lord, it is our fervent prayer that the best years are yet ahead for the ministry of Stewards Foundation."  Because of Calvary, Ken Hampton.
In this edition of our Newsletter you will find testimonials from an assembly with their first loan from Stewards Foundation, and a brother and his family commended to the Lord's work from this assembly.  This family was added to HCAP several years ago as a result for the assembly's loan with Stewards Foundation.

Located approximately 30 miles northwest of Charlotte, the assembly in Denver, North Carolina began breaking bread in a rented storefront in September 2007.  This followed almost 10 years of various gospel efforts in conjunction with Hickory Gospel Hall.  From the very beginning, the desire of the saints was to eventually build a freestanding hall.  Thanks to a most generous and appreciated donation, the assembly was able to procure property for constructing the hall in November 2008.  Soon after, the planning phase began with financing through Stewards Foundation being the final piece to the puzzle.  Construction began in April 2010, and the new hall opened in September 2011.
Between 2008 and 2011, two former Amish families living in Pearisburg, Virginia, increasingly showed an interest in the gospel.  Some of the members of these families were already saved, but as they continued to be exposed to the gospel, many more were saved, baptized, and added to the fellowship in Denver (even though we were 150 miles apart).  In the fall of 2011, with the encouragement and input of the Denver assembly, these families met at the Crandon Gospel Hall in Crandon, Virginia, to break bread for the first time.
Currently, the assembly in Denver consists of families, young couples, and students attending university away from their home states.  The assembly is characterized by harmony, unity, and close fellowship.  The meetings are vibrant and intended to honor the Lord, to whose name we gather.  Three elders serve the assembly, and one full-time commended evangelist makes his home in Denver.
The Denver assembly places a decided focus on young people, there being a large group of believers in their late teens and early twenties.  A Monday night Bible study is held weekly in the home of one of the couples in Denver.  The intent is to prepare the youth for the Wednesday night Bible study meeting with the assembly.  Another couple hosts a monthly Bible study for the youth.  In addition, the assembly began hosting an annual youth conference in June 2012, where young people from many other assemblies gather for fellowship and solid, Scriptural teaching.  The young believers in the Denver assembly spearhead planning for these annual conferences.
Gospel outreach is typically highlighted by an annual series of gospel meetings in the fall, coinciding with a local festival in Lincolnton, NC.  The assembly has had great success in getting the Word of God into the hands and homes of thousands by way of booths set up at this festival.  Further outreach includes an annual VBS series in the summer, Sunday school, and a monthly gospel message at a local retirement community.  Finally, the sisters handle a weekly Moms 'N Tots effort as an outreach to local mothers with young children.  The sisters also meet monthly to pray for missionaries.  Fellowship among the believers is encouraged through monthly meals and prayer breakfasts at the hall.
The believers in Denver are, indeed, a tightly bonded family.  Each saint adds his or her own unique input to the spiritual blessing of the assembly and each believer.  We are truly grateful to the Lord for all He has done.

Alison is from the Philadelphia, PA area and I have lived in or near Statesville, NC for most of my life.  The Lord saved me at the age of eight through the golden words of John 3:16.  Alison received Christ as a teenager shortly after the sudden death of her father.
During my university days, I used the summers to travel and help other full-time gospel preachers with their work.  During this time of invaluable experience, the Lord made it clear to me through scriptures and experiences that this is what He was calling me to do full-time.  In 1994, I purchased a gospel tent and began having tent series in nearby cities.
The Lord gave encouragement immediately with blessing in salvation.  I was still working in secular employment, but was able to preach as the Lord gave opportunity.  Alison and I were married in 1999 and commended from the Hickory Gospel Hall in Hickory, NC to the Lord's work in 2001.  Right away, we began working and preaching locally in Denver, NC.  We began renting a storefront for weekly meetings.
After about 4 years, with the support of the Hickory assembly, the Denver assembly was recognized and we began meeting in September 2007.  In March 2009, we met some Amish people at a Bible conference in Matoaca, VA.  They asked us if we would come and visit them in Pearisburg, VA (which is 2 ½ hours north of our location in NC).  A few of them had already been saved, but they were struggling with the idea of leaving the Amish church and lifestyle.
We began visiting them every week, having Bible studies in their homes.  Within a very short period of time, many of them were converted to Christ and wanted to be baptized.  They were consequently shunned from their community but have been an incredible testimony of God's grace.  They had a deep desire to gather to the Lord's name in Denver, NC and made the 2 ½ drive (after learning HOW to drive) to the assembly every week for 2  ½ years.  During this time, they learned invaluable lessons about New Testament and assembly truth.  In October 2011, they began breaking bread and meeting as an assembly in the Crandon Gospel Hall, just outside of Pearisburg, VA.
We are humbled that God would allow us to witness His work and be used in His service.  Alison and I have 5 children.  Our oldest, Katie, is 13 and we see in her a heart for the gospel.  Micah, our only son, is 10 and also professes faith in Christ.  Kimberly (6), Jenna (3) and Avery (2) are a great source of joy and blessing in our lives.  We are so thankful for the support of God's people and programs like the Stewards Foundation Health Care Assistance Program.  Near the beginning of each year, we receive support forwarded by the Denver assembly which helps us tremendously.  We have watched health care costs skyrocket nearly 400% since we were married 15 years ago.  So we deeply appreciate the Stewards Foundation.