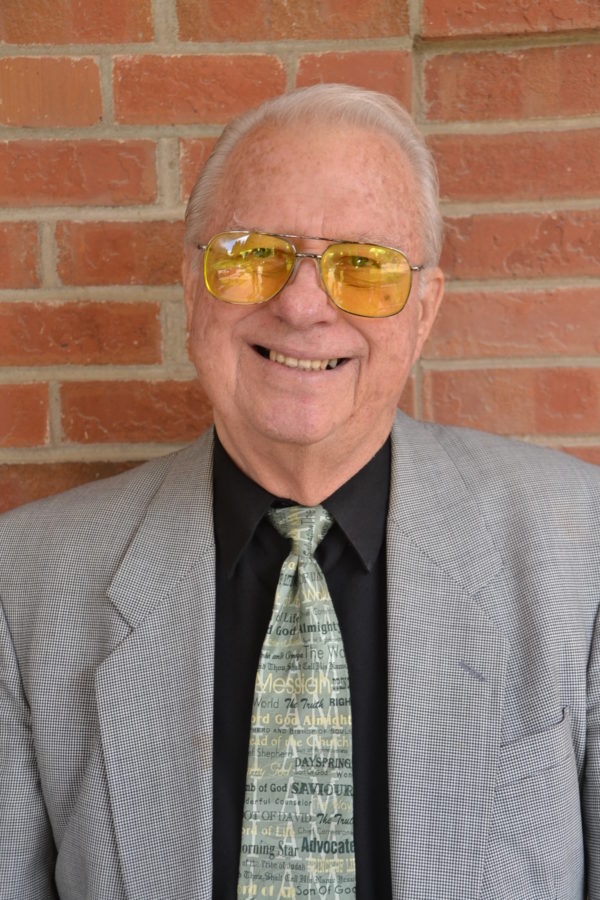 Don has been a Trustee of Stewards Foundation since September 2016. He currently serves as on the Public Relations, Health Care and Executive Committees.
Don was born July 19, 1941, in Keokuk, Iowa because there was no hospital in the little town of Bloomfield, Iowa where his parents lived. Approximately four years later, his grandmother, Rilla Lemmon, was saved during the "Lord's Supper" at Ottumwa Bible Chapel in Ottumwa, Iowa. Don's parents were both saved soon after, and attended that assembly until they moved to Anoka, Minnesota when Don was eight year old.
The family attended Northeast Bible Chapel in Minneapolis, Minnesota. Don can remember being under conviction at the age of five, but did not get saved until he was nine years old. He trusted Christ as his Savior on "Friday the Thirteenth" of February 1951; that date has been a favorite ever since.
After graduating from Anoka High School in 1959, Don began his studies at the University of Minnesota in Architectural Engineering. After moving to Scottsdale, Arizona in 1963, he changed his major to Civil Engineering at Arizona State University. The change to Civil Engineering was made because Don found work as a junior engineer / draftsman at a moderate sized engineering company in Phoenix. After working as an engineer for this company for over 14 years, Don was sought out by a major home building company. His job with this company was to oversee their land development for all of the subdivisions they were building in the metropolitan Phoenix area. A year later, Don was made Regional Development Manger over all of their developments in Tucson and Las Vegas, Nevada in addition to development in Metro-Phoenix. In 1980, Don went into business for himself and has been developing real estate ever since.
In 1962, Don married Mary Louise Walkup, the farm girl whom God had chosen for him. Don and Mary decided to move from Minnesota to Scottsdale, Arizona in late 1963. From 1963 to 1966, God blessed them with four daughters, Brenda LaRae being the first and Tamera Donelle being the fourth. In between, they had a set of premature identical twins, Dawn and Fawn, whom the Lord immediately chose to take to heaven to be with Himself. Brenda has since gone home to be with her Lord and Savior, succumbing to the same strain of ovarian cancer that took her mother, Mary's life nine years ago. Don has six grandchildren, two of which are married, and three great grandchildren.
For the first five years after marrying and moving to Arizona, Don and Mary found fellowship with the saints at Sunnyslope Gospel Hall. In 1968, they began meeting with the saints at Palms Gospel Chapel in north Phoenix, later becoming Palms Bible Fellowship. Initially, they both taught Sunday School and then became very active in camp work with Southwest Bible Camp (SWBC). Mary was head cook for many camps and retreats, and became director of the Women's Retreat for many years. Don served on the Board of Directors for SWBC for nearly 20 years, as well as directing, speaking and teaching at camps, retreats and conferences. Don has also served in the oversight at Palms Bible Fellowship for many years, standing ready to serve his Master and King wherever and whenever He may call.